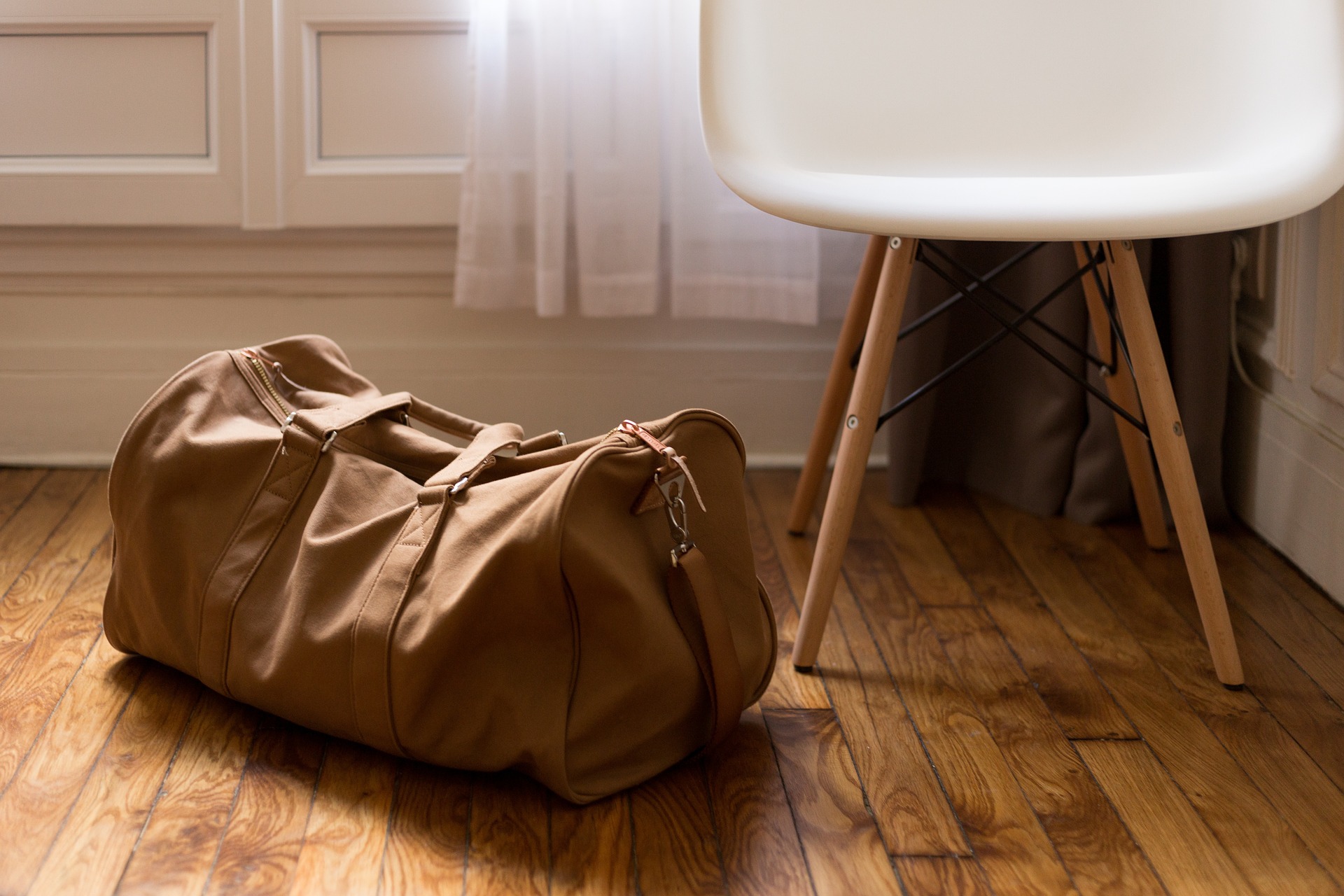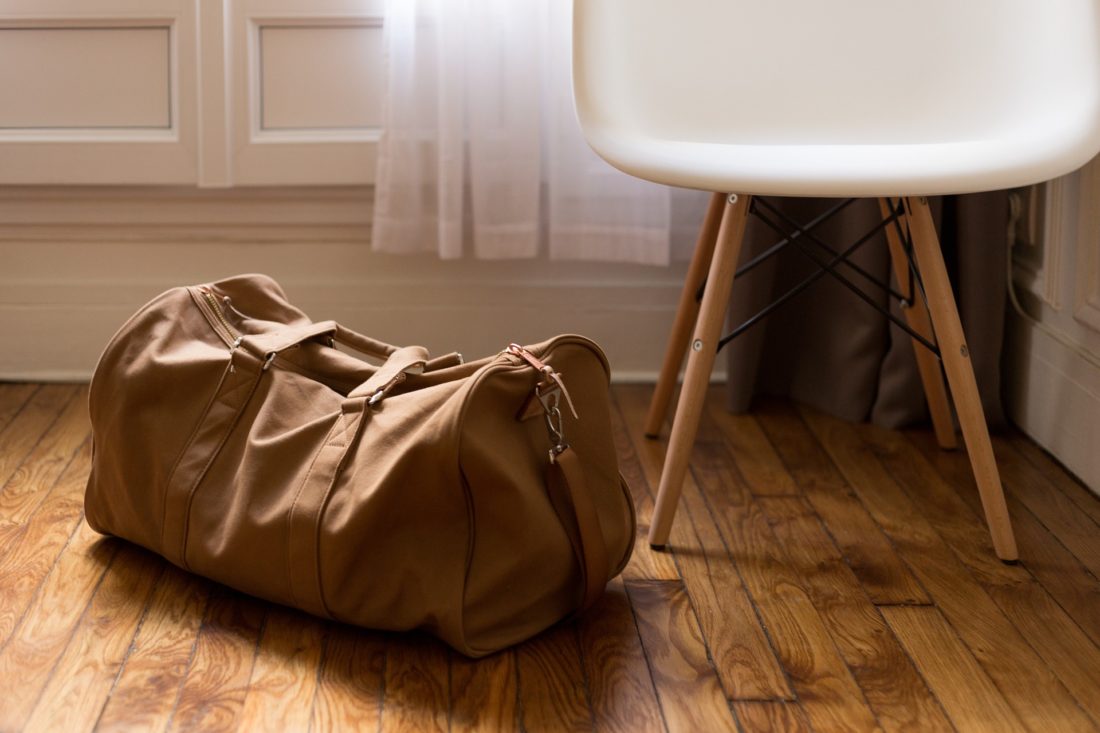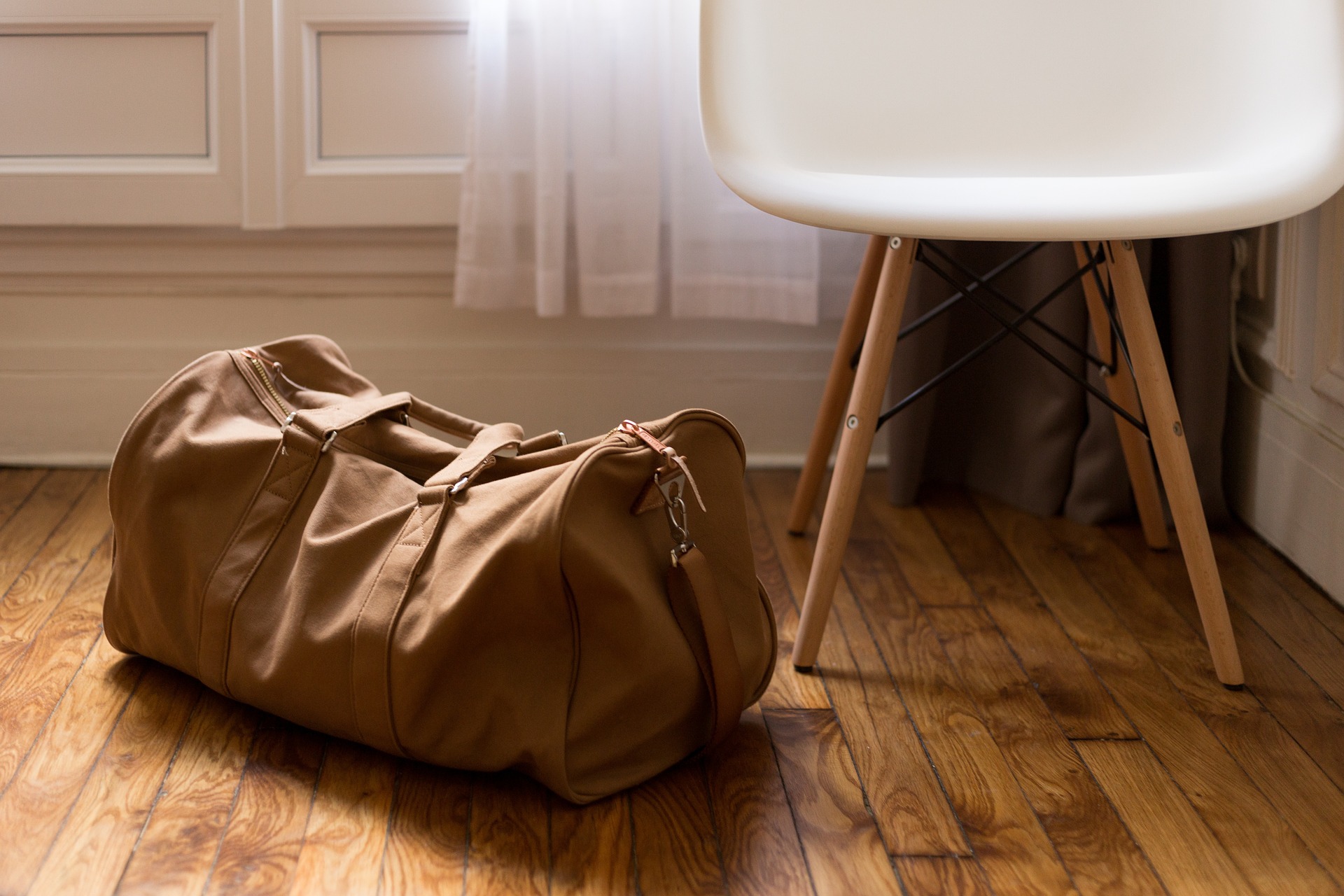 If you love to travel, sometimes you just have to be ready to roll at the drop of a hat. Deals come and go randomly. Sometimes you can book some many months in advance, or sometimes you might see that tomorrow you can fly somewhere for less than 50% of what you normally could. So, it's often a good idea to have a little bag ready to go, that has all the essentials in it. Even if you're going to run away for a weekend, not having to worry about packing, or preparation, can make all the difference in that spontaneity. Here are a few of the things we have learned about preparing a travel bag. Of course, you can add any essential that you might need that we don't know about, such as extra contact lenses or any medications, but the idea here is to keep it to the minimalist feeling. Keep it as small and as simple as you can, but make sure that it covers all the essentials.
A Small, Lightweight Bag
The first thing you're going to need of course is a bag to travel with, to pack all your stuff. Some people call this a go bag, which is a good name as it means you're ready to go. We suggest a small lightweight backpack, as it has the most usability and flexibility. You do not know where you going to go so packing a suitcase and finding out you have to walk long distances will not be a win. A 20-liter backpack should be good for a couple of days, but if you're new to this you should be fine with a 30-liter backpack. If you're planning on a longer period you can probably go to a large backpack but then it starts to get a bit more complex. A go bag is generally for a few days or a week, so a small bag should usually be fine. You can always buy anything you don't have when you get there. It's a good idea to try to keep the bag below carry on size for most airplanes. It doesn't mean you will only use it on flights, but if you keep it at that size it will cover you for almost anything.
Basic toiletries
The first thing you're going to add to your go bag is a small pack of toiletries. What we mean by this is to make a small pack of everything you would need every day to take care of yourself. Things such as a toothbrush, mouthwash, or anything else that you find indispensable. Remember not to get carried away with this of course, as if you take everything from your sink, it might fill your backpack and leave no room for anything else. We suggest going to the local pharmacy or drugstore and checking for travel sizes. Go on a shopping spree at that section. There is usually enough in travel sizes to last you a week, so buy a little bag put all the travel toiletries you need in there. Put it in your backpack and forget about it. Don't forget to add a small towel.
Clothes
Let's be honest here, you are not to pack what you "might" wear, only what you "will" wear. You are packing a go bag, not a steamer trunk for a luxurious cruise on the riviera. T-shirts and shorts are always good for any location that is casual. A pair of jeans also goes a long way. Remember though that the clothes you put in your go bag are not clothes that you will be wearing in rotation for your normal everyday life. These are clothes that you like and can wear, but are only going to keep for a short trip. If you start to grab things from your go bag to wear, you sort of defeat the whole purpose of having a go bag in the first place. You probably don't need to pack shoes, but we would suggest definitely packing some socks. Our go bag has three t-shirts, one pair of jeans, one pair of shorts, a windbreaker, three pairs of socks, and two pairs of underwear.
Electronics
Why we don't suggest you pack an extra phone in your go bag we do suggest that you pack and an extra phone charger. You can buy these fairly inexpensively and they will get you out of a mess if you forget to pack one, which most people do. As a bonus, you can also pack a charger that can plug into your car, in case you have no access to an outlet.
Get some things written down
Taking a step back from our technical world, you might want to get a small notepad and write some things down in it. Things such as relatives numbers, your doctor's numbers, your lawyer's numbers, or anything else that you might possibly need. You can write your driver's license number down, your passport number down, and other things that you would be lost without. Though we know you have it all on your phone, but if you lose your phone you lose everything. So, have it written down on paper and tucked in your bag, so in case of emergency you are covered.
We think that a go bag is something that everybody should have, especially if you're a traveler it's essential. Sometimes those travel deals just pop up and you need to be ready to roll. it saves a lot of stress. There are many different kinds of go bags you can make, and you probably should have one for an emergency as well with such things as a first aid kit and water. But for travel, we think we have most of the elements covered. So, make that go bag and store it in a closet or the trunk of your car and next time you see that deal, or decide to do that road trip at the last minute, you are ready to roll. Spontaneity is life, especially if you plan for it.